Hello,
I'm realizing this has some problems on the new Mac OS Catalina. Apple has become more aggressive about security measures, and is now preventing us from executing the copy of dfu-util that we include in the update package: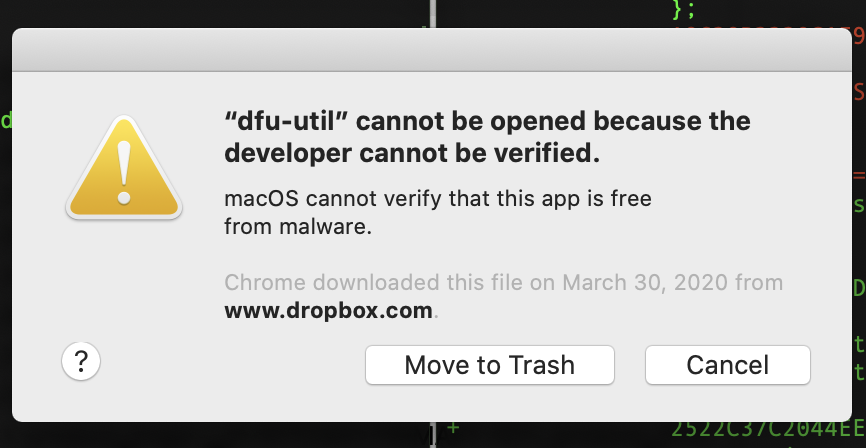 If you're handy with a UNIX shell, you can obtain a copy of dfu-util yourself from http://dfu-util.sourceforge.net/. I personally use the brew package manager: brew install dfu-util, available here https://brew.sh/.
dfu-util -a 0 -d 0×0483:0xdf11 --dfuse-address 0x08000000:leave -D ~/Downloads/Quad\ Operator\ v1.0.4\ update/MAC_OS_X/firmware/quadop_v1.0.4.bin
This assumes you've unzipped the 1.0.4 update package in your Downloads folder. Please confirm that file path on the command line!
I'm looking for ways to work around this for less tech-y Catalina users, stay tuned!